The panel is built and tested, your customer is waiting, so all that's left to do is ship it as quickly as you can – and, of course, submit your invoice! But maybe there are a few more tasks before that panel is ready to leave you, a little more to do to lubricate the progress of your logistical operations.
It is possible that your panel needs a carton or even a crate to protect it in transit, and it will almost certainly need to be dispatched with comprehensive documentation detailing how it should be installed, commissioned and maintained. If your panel was designed using EPLAN Pro Panel computer aided engineering (CAE) software, all of this is easy to obtain.
The software will instantly and accurately tell you the panel's overall dimensions, so you can be sure that your shipping carton or crate will be a good fit. And it will, of course, produce all of the documentation you need to accompany the panel. According to your customer's requirements, this can include, in addition to the usual schematic and layout drawings, parts lists, lists of recommended spares, terminal schedules for external connections and much more.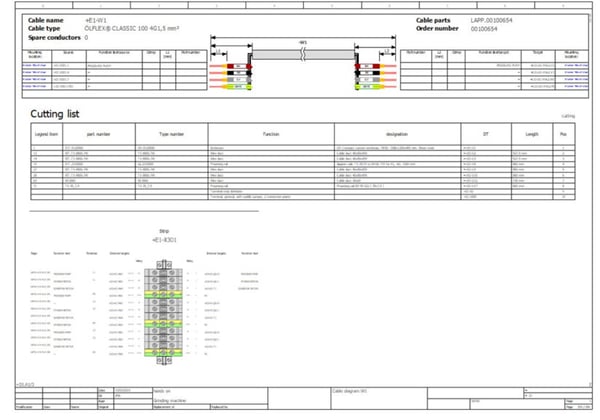 You can find all of the information you need in the documentation.
It's worth remembering that your documentation can even include detailed, accurate and up-to-date information on any or all of the components you've used in the panel, as this can be readily downloaded from the EPLAN Data Portal. In short, when you're ready to dispatch your panel, EPLAN makes it easy for you to write a book about it. The cost is low, the time and effort involved are minimal, but that book will be a great read for your customer!
If you want to make sure the dispatch of your panels – and the payment of your invoices – is never held up because of lack of information or comprehensive documentation, you really should download a copy of the EPLAN white paper for panel builders. Simply click below.