However, these can be misleading, confusing and downright wrong especially after a few changes have been made to the job and they've been incorrectly or incompletely recorded. What's more, paper drawings are cumbersome to use on the shop floor.
When wiring control panels, for example, a printed drawing is often used to tick off wires one by one as they're completed – which takes time and is prone to error. Surely there must be an easier way?
There is! There's a new browser-based software solution that makes wiring simpler and more efficient. EPLAN Smart Wiring visualises the wiring and makes all the data needed for efficient wiring available digitally. Users benefit from a significant drop in the error rate and substantial time savings. This applies to last-minute changes in particular, as the software handles the often complex task of comparing a project's new baseline with its previous state.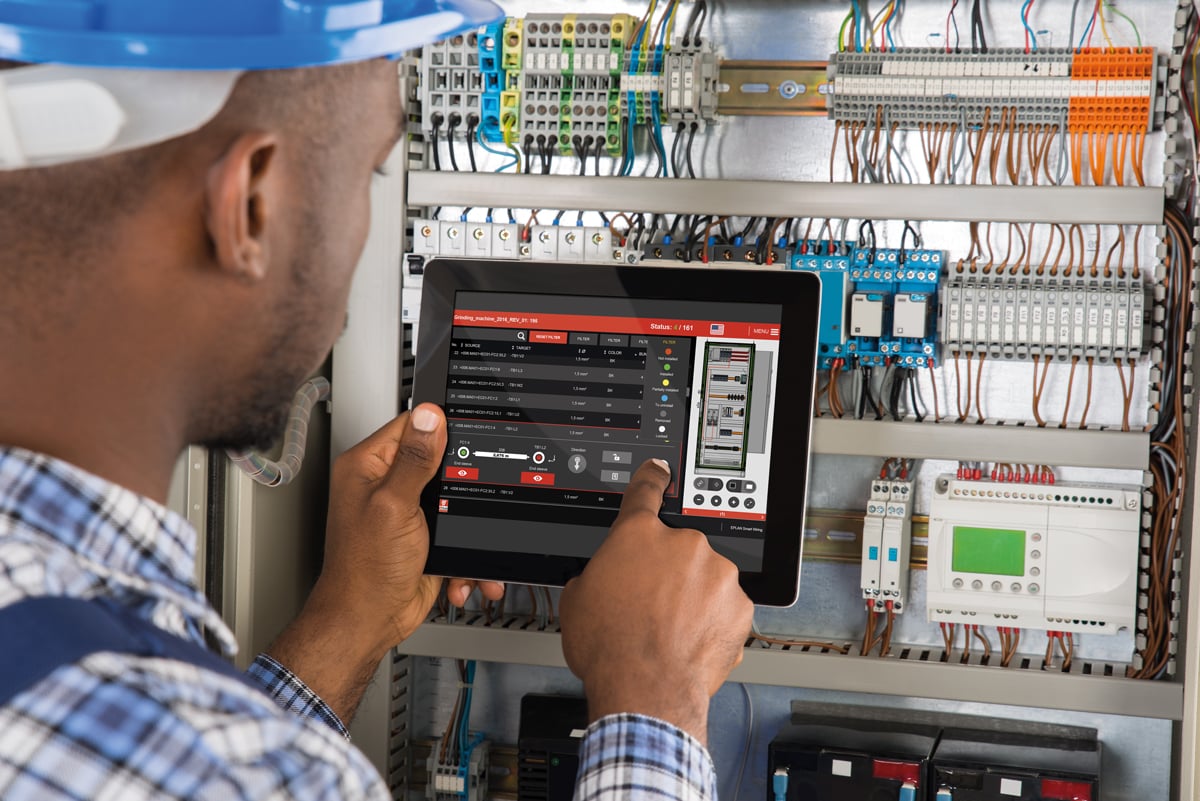 EPLAN Smart Wiring in use.
EPLAN Smart Wiring is accessible on the move so you can use it on your mobile or tablet – no more paper drawings creating a bottleneck in your workflow. Smart Wiring also enables users to make last minute changes without introducing errors, as it automatically updates project documentation. This means that when one colleague takes over the wiring from to another, the second just picks up where the first left off. This feature shows time-stamped digital traces of progress and changes, allowing better traceability and dependable documentation that eliminates delays and the need for rework.
In short, EPLAN Smart Wiring is user-friendly and supports you in the all wiring operations, eliminating your paper bottlenecks. For more information on how to achieve faster and more accurate wiring, simply download our new and free of charge whitepaper here: