Many companies still work from schematic diagrams when wiring panels, but there's now a new online software package that offers a better solution: EPLAN Smart Wiring visualises the wiring and makes all of the essential data 100% digitally available.
Control cabinet manufacturer Westermann GmbH put EPLAN Smart Wiring to the test and saw the benefits for itself. Skilled employees wired about 25% faster using EPLAN's wiring solution than without it and even apprentices without wiring experience were able to work efficiently and produce excellent results. This was possible because the EPLAN solution digitally guides the user step-by-step through the wiring process.
The digital representation produced by EPLAN Smart Wiring builds on the 3D panel layout produced by EPLAN Pro Panel, and makes for easy, right-first-time wiring. There's also convenient and intuitive support for modifications and changes, which are automatically added to the design documentation, ensuring that it is always complete, accurate and up to date.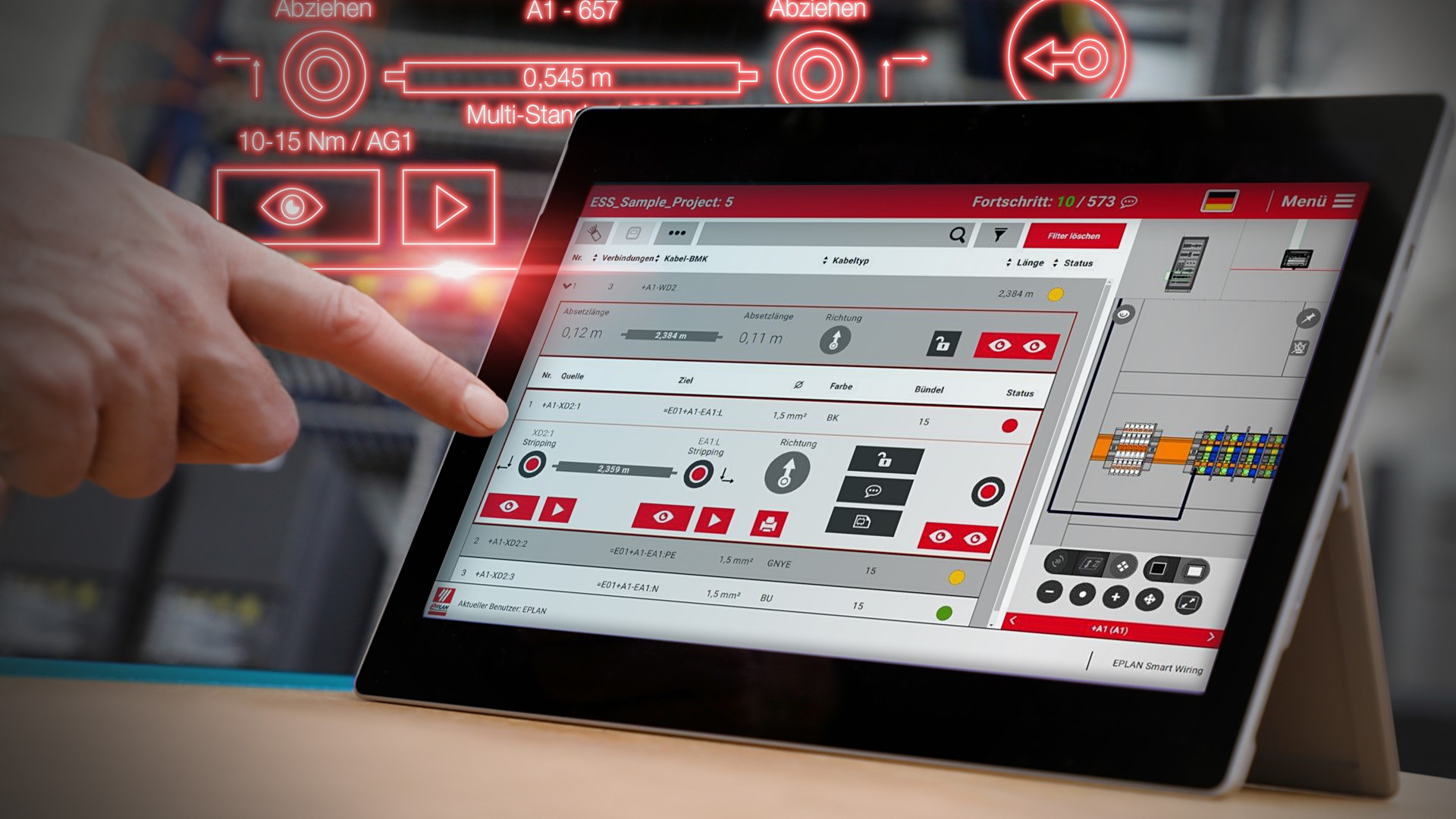 EPLAN Smart Wiring
If you'd like to learn more about the automation and digitalisation possibilities in the production of panels and switchgear in machine and panel building, download the 'Control Cabinet Manufacturing: 4.0' whitepaper from EPLAN which is free of charge to download here.