Using the right tool for the job is every engineer's mantra, so it makes sense that electrical design without appropriate software and systems is impossible to imagine. Unfortunately, many companies shy away from implementing new design software, fearing that doing so will disrupt the way they work and lead to missed project deadlines. But it doesn't have to be this way: electrical design software can be implemented with minimum disruption and will start delivering benefits from installation. If this is to be achieved, however, it is crucial to make the right decision about which software to choose.
1. What are your key requirements?
2. Integration with other programs
3. Is sufficient support available?
4. Should cost be a decisive factor?
1. What are your key requirements?
To guide this decision, start by looking at your key requirements.
What elements of design would you like to automate? This might include wire numbering, generating bills of materials or the production of I/O schedules for programmable controllers.

Do you want the software to help you follow design rules laid down by your customers and required by standards?

Would you like to be able to develop design modules – for example, motor starter circuits – that you can use again and again in your designs?
By adding this kind of automation, you can eliminate a whole range of tedious and time-consuming operations, thereby significantly increasing productivity, as well as freeing up engineering time and resources to be used for more complex and creative activities.
Wire numbering made easy with EPLAN Electric P8.
2. Integration with other programs
Another point to consider is whether your new electrical software will be required to seamlessly integrate with other software packages. Integration with PDM tools that manage product data as it moves through the product lifecycle can be invaluable, as can integration with PLM and ERP systems. And the benefits are not only for the engineering department! Choosing the best electrical design software can also help produce quotations and generate three-dimensional drawings that your sales team can use to their advantage. And you'll almost certainly want your new software to produce detailed documentation for use by your installation and commissioning team and, ultimately, by your end customer.
---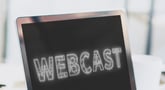 "Efficient engineering" is EPLAN's focus. We are the ideal partner to streamline challenging engineering processes. To find out more, take advantage of our free EPLAN Webcast offerings from the comfort of your own workstation.
---
3. Is sufficient support available?
By now you should have a good idea of what you want your new software to do but remember that it's no good choosing software that theoretically has these capabilities if you don't know how to access them. It is crucial that when looking to implement any new system that the implementation process is minimally disruptive. This means you'll need a software supplier that can provide you with comprehensive training and support, and that has technical consultants on hand to provide expert answers to any questions. In other words, don't look just at the software, look just as carefully at the backup.
Comprehensive training ensures software is used to its full potential for maximum productivity.
4. Should cost be a decisive factor?
At this point you may be thinking about costs and you may well have formed the impression that well-supported software that delivers all of the benefits we've discussed is going to be expensive. Well, yes it is – and no it isn't! It really depends on how you look at it. Cheaper software will always be available, but you can be certain it won't offer the full range of benefits nor the comprehensive expert support you'll get with a high-end product. So is it still a bargain?
Maybe not – especially if its limitations mean that before long you'll have to move on to a better package and retrain your staff so that they can use it. Similar considerations apply if you're thinking of dipping your toe in the water by buying a cheaper package 'just to see how it works out' with the thought you can always upgrade to something better in the future. You can, but your first purchase will be a write off, you'll double your training costs and you may well end up either running the two systems side by side or having to carry out wholesale data conversion.
5. Finally, don't buy blind!
Your new design software is going to play a central role in the future of your business, so make sure it really is going to deliver what you need by seeing it in action before you place your order. With EPLAN, this is easy and will cost you nothing except a little of your time. We will be more than happy to discuss your requirements and then to arrange a free demonstration that will show exactly how our engineering packages can satisfy them. If you're interested, contact us now for a free, no-obligation demonstration.