Cologne - Frankfurt - Los Angeles - Orange County - Vancouver - Frankfurt - Cologne: Within one week Markus Jaensch got around a lot. His goal: to get to know and understand the North American market for Eplan ePulse, validate existing ideas and collect fresh impressions for the young cloud business. His methodology was to discuss and exchange ideas with local companies from a wide range of industries face-to-face.
"For me, it always feels a bit like setting off on a new adventure when I go on an exploration tour with my colleagues. Talking about ideas and trends with customers and interested parties from other regions is simply exciting," says Markus Jaensch, describing his mood on the train from Cologne to Frankfurt Airport. This isn't surprising as an eventful journey lay ahead of him and Marijn Roels, Explorer Cloud Business at Eplan. Together with their Eplan colleagues, they visited eight companies in the state of California and the city of Vancouver within four days. The topic in their luggage: nothing less than the engineering of the future.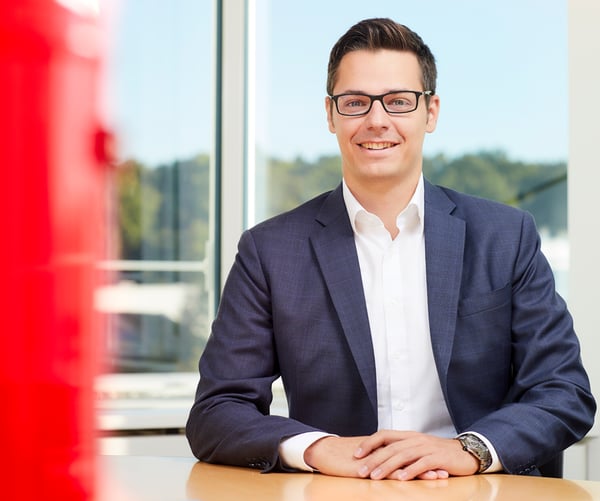 Markus Jaensch, Process Owner Exploration at Eplan
Develop cloud-based engineering solutions: "Let's talk about the future!"
"An exhausting time - but incredibly instructive and valuable," sums up Marijn Roels. "Our contacts were very excited to freely discuss ideas for the digitised future, and as a result, appointments scheduled for one hour suddenly turned into three and a half. During a customer visit in Vancouver, employees spent a full working day showing off their production facilities and capabilities. They enabled us to discuss ideas with engineering experts from various disciplines and specialist departments".
But where does the delight in discovery come from? "For the development of new solutions, it is extremely helpful to understand the perspective of existing and, above all, potential customers or partners. What is their daily work like? What wishes do they have? Which problems do they have to overcome? And finally: How can Eplan ePulse support them in the future?" explains Markus Jaensch. "In this way we can react agilely to the current characteristics and individual needs of the market to act very quickly."
Open for cloud solutions
This way, the ePulse team discovered a lot of potential for new and further development of their solutions: In the similarities as well as in the differences between the North American and European markets. "Basically, we can say that companies in North America are very open to cloud solutions, not least because the advantages are obvious and we take the topic of data security very seriously," says Markus Jaensch. "For example, Eplan eView and the ability to access engineering data at any time and from anywhere during servicing and maintenance were particularly well received. At the same time, however, it became clear that we should also keep an offline option in mind. In the far reaches of Canada and the United States, we shouldn't take it for granted that service technicians have constant access to fast Internet."
Potentials from automation to engineering norm
"The issue of a shortfall in specialists is apparently as much a concern for American companies as it is for many European. Automation solutions are therefore a topic with enormous potential. At the same time, it was noticeable that a great deal of manual work is still being done in the wiring and labelling areas. So it's worth staying tuned and adapting our solutions to this circumstance," says Markus Jaensch, summarising further findings. "A special feature that Eplan has been addressing for years is the different standard basis for engineering projects. Particularly in the USA, the NFPA is the basic engineering norm, while companies in Europe work with the IEC standard. During our workshops, we had the opportunity to ask questions about the requirements of our users as input for our solutions".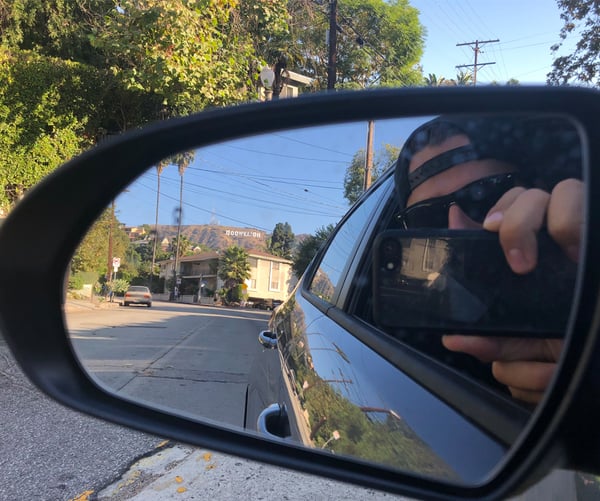 Hollywood in the side mirror: For Eplan ePulse, Markus Jaensch travelled along the US west coast to Canada.
Putting discoveries into practice
After talks, discussions, factory visits and workshops, the ePulse team is now working to transform the collected ideas and visions into practical solutions. "We already started the evaluation on the plane back to Frankfurt," said Jaensch. "We are currently discussing the ideas in our teams. Approaches in which we see concrete potential for Eplan and in particular for Eplan ePulse can then flow directly into our future planning or lead to new projects".
Existing solutions in Eplan ePulse are also based on feedback from customers and interested companies. Eplan eView was created on the basis of agile development models in which customer feedback could flow into the ongoing process. At the same time, cloud-to-cloud connections with partners such as Lenze were also implemented. "During the development of Eplan eBuild, we worked closely with various customers and industry partners to continually provide new template libraries for the automated creation of circuit diagrams," explains Hauke Niehus, Vice President Cloud Business at Eplan. "We are also developing the Eplan Data Standard and the new version of the Eplan Data Portal together with a large number of customers and component manufacturers worldwide".
Scouting Community: discover new business models together
How does the Eplan ePULSE team proceed in collecting ideas and exploring new business models? Does the open dialogue have added value for interested parties, customers and partners? And how can they become part of this community? Find our more in the video below.
https://www.youtube.com/watch?v=7MWqOftJ540&feature=emb_logo
Background: About Eplan ePulse
Eplan ePulse connects data, projects, disciplines and engineers worldwide in an open and cloud-based way. ePulse extends the Eplan Platform with perfectly tailored cloud services.
The libraries provided free of charge in EPLAN eBUILD deliver templates for simple controls that you can start working with immediately and productively.
Eplan eView
With EPLAN eVIEW, project data generated and enhanced in the EPLAN Platform becomes available and transparent for your project stakeholders along the entire value chain. This allows you to easily share and comment on your progress with other team members.
Eplan Data Portal
The EPLAN Data Portal allows access to valuable manufacturer data, like component data for electrical and fluid power engineering.
Become a part of Eplan!
Would you also like to shape the future of engineering together with Eplan? You can find all information about current career opportunities at Eplan and the Friedhelm Loh Group right here.