Improved information transfer
It is still common that a panel builder will receive a printed schematic package with a manual bill of materials on the work floor. However, these can be difficult for everyone to read, often leading to errors, a delayed turnaround time and high costs. An outcome that no one wants! Therefore, I suggest a central engineering platform for better information transfer between engineering, work preparation and production. This means a digital flow of information is created for all departments, from sales to assembly. And believe me: this is an investment that will pay for itself!
Automate simple operations
The unstoppable outflow of our older craftsmen against the limited inflow also requires a new perspective on the production process. Automation allows you to leave simple and repetitive operations to machines. In many cases, activities such as milling, drilling and punching can be carried out by CNC production machines. Automation can also be applied to wire and terminal assembly, cabinet wiring and wire labeling as it is much faster and precise. The use of automation allows you to use the highly qualified technicians more efficiently on projects where insight and thinking are required, making their jobs less repetitive and more exciting. You can then appoint lower skilled staff to operate the machines.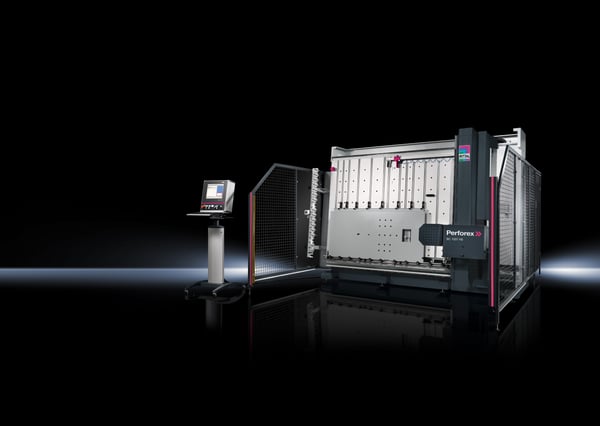 Rittal's Perforex BC machine for milling, drilling and punching.
Virtual 3D prototyping
If you want better production control from an engineering perspective, virtual prototyping is the next step in the optimisation process. In virtual prototyping, the panel is drawn in 3D and all components are automatically arranged in the most logical place. But this is only the beginning. The virtual prototyping carries out a collision control, automatically checking whether there is sufficient space for all components to be assembled. The degree of filling of the cable trays and the wiring route are also automatically optimised and the total heat development of the enclosure is calculated. Please also bear in mind the EN 61439-1 standard! Just like the first two points, this method leads to fewer errors, you achieve higher quality and you strengthen your competitive position.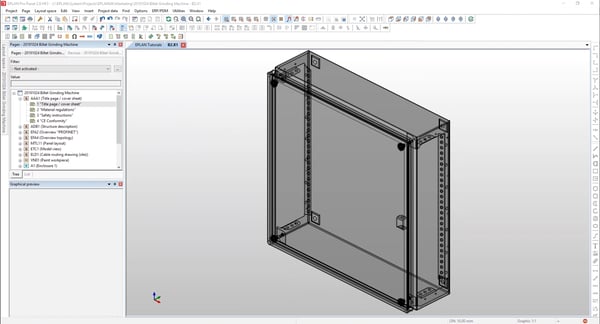 3D panel created in EPLAN Pro Panel
Collect all data
Digitising and automating depends on the correct data of the various components. However, collecting this data from suppliers and manufacturers is often a difficult task. But it's a task that is definitely worth the effort once it's done, as you can use that data over and over again, allowing for modular working. Data availability is an increasingly important issue. The German government, for example, places high demands on this in the context of Industry 4.0. With the Smart Industry goals in mind, our country will certainly not be lagging behind in this respect.
Still questioning whether automation is a must? Read the free digitising and automating e-book to find out more.