Compared to North America and the Scandinavian countries, Britain is the least likely to be investing in innovation following the Covid disruption. The study showed that 15% of British SMEs will not be taking any actions at all! This is particularly disappointing, because for many engineering and manufacturing companies in the UK, investment in innovation doesn't need to be costly. Moving from 2D CAD designs to 3D CAE software is, for a lot of companies, a cost-effective way of improving procedures and removing bottlenecks. This change will help SMEs to achieve better lead times and decrease costly errors in their projects.
Benefits of using 3D
Not only does 3D modelling help designers and end-users visualise space requirements, it also improves drawing efficiency and accuracy. Working in 3D allows engineering to visualise more of the design that is not possible in 2D, because many elements are partially obscured in 2D drafts and visualisation of superimpositions is realisable only in the mind of the designer. These issues are particularly pertinent when it comes to the design and manufacture of electrical control panels.
For production processes to run optimally, co-operation between departments is of maximum importance. However, this is not always achieved in control panel construction, with departments often working with individual systems and sharing information in PDF files, spreadsheets and even different project management tools. This results i duplicated work, as each department then has to enter this information into their own system and translate it for their own platform.
The route to working more efficiently is to set up a digital environment in which data can be shared between the various departments easily, efficiently and without the risk of introducing errors. This means, for example, that the designer can send not just a schematic diagram and a general arrangement drawing to the production department, but can instead supply a full package of design data that can be viewed in 3D. This makes production easier and more efficient, as well as minimising the risk of errors. It may also mean that employees who are not technically trained can carry out production work, providing additional flexibility to deal with labour shortages in busy times.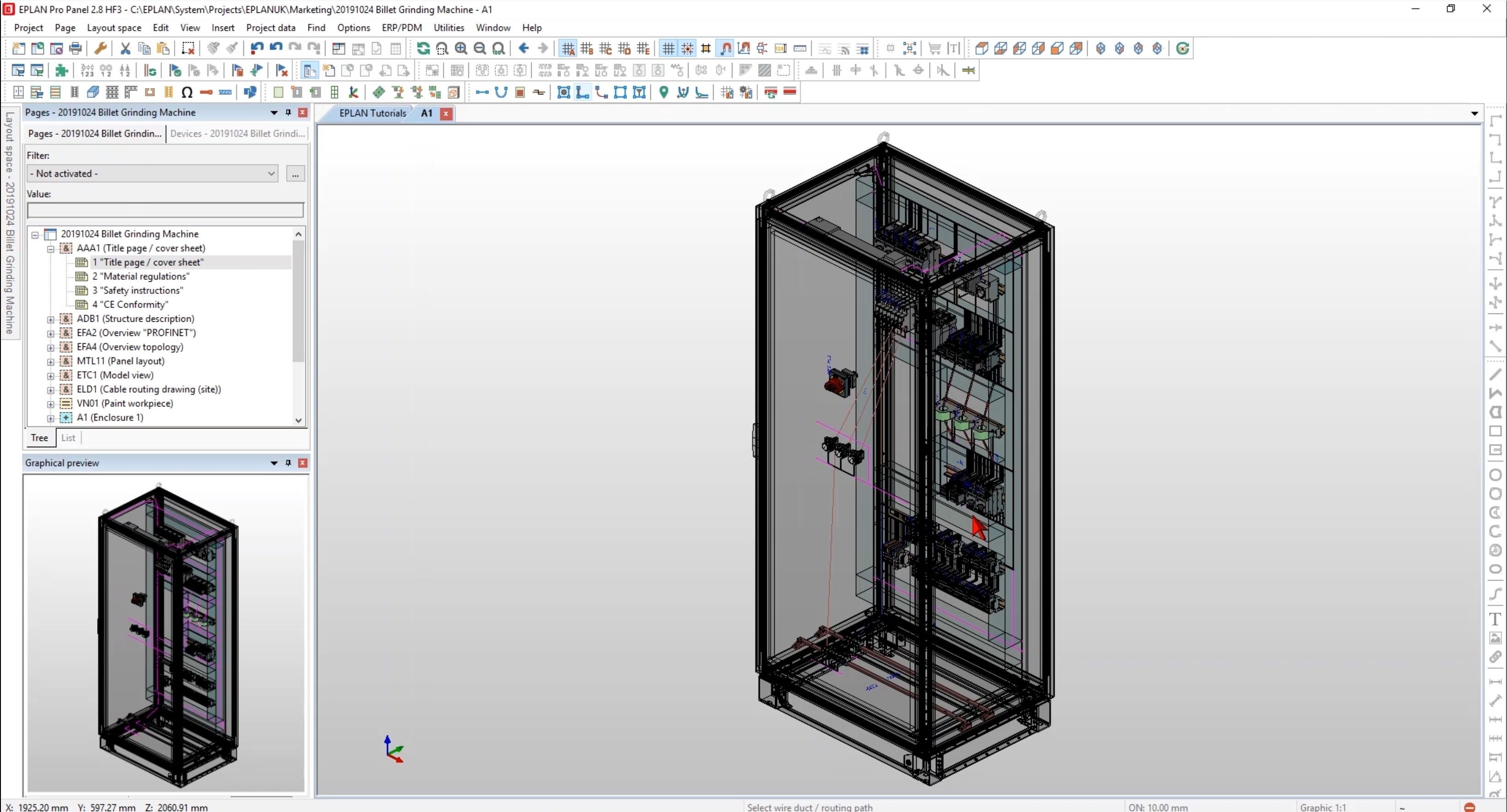 3D CAE software helps increase productivity for key design disciplines. It allows owner-operators and Engineering, Procurement and Construction (EPC) departments to visualise the final project better. It affords them the ability to make intelligent, data-driven decisions and forecasts. 3D systems also aid better communication, as the creation of virtual 3D models enables non-CAD and non-design stakeholders to participate in the design and approval processes.
Another important benefit is that designing in 3D makes better use of the designer resources by taking away many of the tedious manual elements of the design process. It also helps the designer visualise all components in 3D during the initial design stage and modify or edit in minutes. This reduces the number of iterations and improves productivity. Further, 3D modelling in engineering enhances data management, making it easier to organise and manage design assets and documents. It allows users to standardise on the detailing and drafting procedures, automating processes and increasing speed and accuracy of output.
Moving from 2D to 3D design cuts design time, helps smooth data exchange between departments and creates a co-operation-based environment where everyone has 100% visibility of the project. 3D design has the potential to be the glue that unites your team so that everyone's abilities and inputs can come together in cohesively and constructively. And, best of all, 3D CAE packages don't cost the earth – but they do help to level the playing field between you and those businesses that really are ready to invest millions.
What's next?
Are you ready to explore 3D designing further? Download the free e-book and uncover 6 reasons why you cannot avoid 3D!
[1] https://uktechnews.co.uk/2020/05/26/200-increase-in-businesses-cutting-innovation-spend-during-the-covid-19-crisis/