Step 1: Application optimisation
It is of primary importance to first ensure that your engineers know their design application through and through. In the case of EPLAN, it is important for engineers to take part in extensive training, only then can maximum efficiency be achieved with the various functions. This is the only way to get off to a flying start with engineering in 3D with EPLAN Pro Panel.
Are you taking advantage of all the possibilities that your current engineering software licenses offer? Not only do EPLAN offer software and training, but also services. And at the heart of services is EPLAN optimising your engineering processes. By having an EPLAN expert take a look at your engineering department for just one day, a lot of time can be saved in the long term.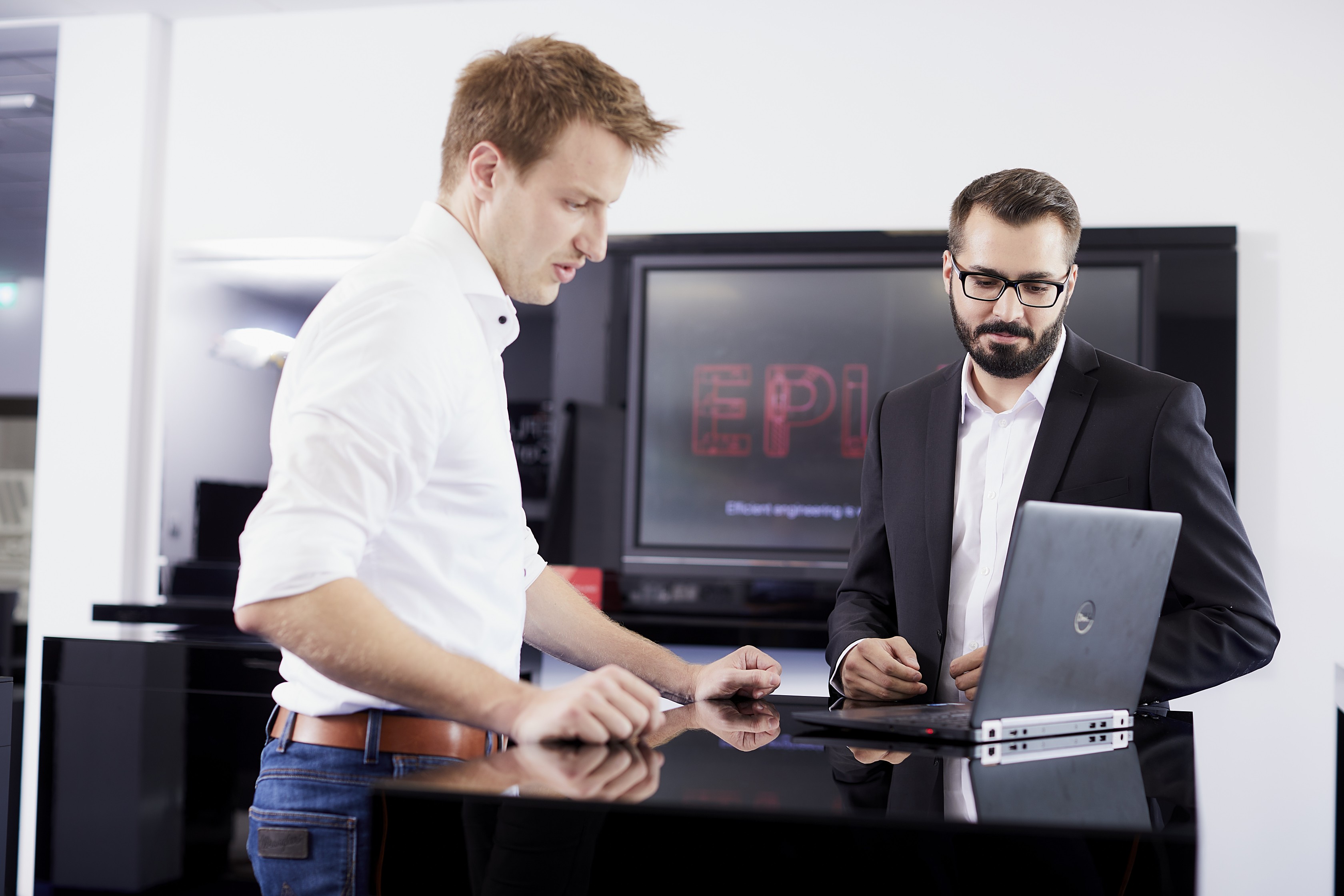 Step 2: Standardisation
In many custom projects, at least 50% of the work is actually repetitive in nature. It is simply being repeated over and over again, instead of making ready-made building blocks from commonly used schematic parts. These are also known as macros. However, standardised data libraries are the foundation of your 3D engineering and thus the production process.
The construction of your 3D article database and library of frequently used macros, such as drilling patterns for both series and specials, is therefore of crucial importance. It is also important to introduce uniformity in your drawing processes and engineering guidelines, especially when the data is created by different employees. Standardisation also improves the quality of your documentation which will be used for all downstream processes. Whilst admittedly it does take extra effort to implement standardisation, it can save a lot of time in the long term and makes automation possible.
Step 3: Automation
Automation can be applied in all parts of the engineering and production process. Think of automated design routines and schematic generation, and the control of production processes towards CNC machines such as the Rittal Perforex. For example, all panels can be drawn completely in 3D in EPLAN Pro Panel and sent directly to a Perforex machine with just a few clicks.
Furthermore, wire production can also be automated, eliminating the need for the interpretation of printed schematics. All wiring information including wire types and wire lengths can be directly exported into semi automated and fully automated machines for seamless wire fabrication. This wiring information plus extra details such as routing can also be exported into the application, Smart Wiring, so that wiring can also be carried out by personnel who are not technically trained.
Want to learn more?
In this e-book we take you into the world of 3D design, showing you 6 reasons why you, as a future-oriented electrical engineer, cannot ignore the prospect of 3D.