The new EPLAN white paper by editor Sonja Koesling takes a look at various industry players and reports on their experiences with digital networking in the industrial automation ecosystem.
In this blog we give you an overview of the industry players and how digital collaboration has benefited them:
What is digital collaboration in the industrial automation ecosystem?
A large number of different companies are usually involved in the creation of machines and plants: manufacturers of automation components, plant operators, OEMs in mechanical and plant engineering (system integrators) and control cabinet manufacturers. The connection of these businesses can be described as the ecosystem of industrial automation. The following video explains these connections.
Phoenix Contact: Data consistency for cross-company standards
Phoenix Contact takes on the role of all four business types in the ecosystem, i.e. acts as a component manufacturer, plant operator, system integrator and control cabinet builder. Stephan Meier, Process Management eCAD at Phoenix Contact, sees potential in digital collaboration for the creation of cross-company standards and processes: "In my opinion, the greatest opportunity lies in the consistency of the data: We generate the data once and then use it through all systems and l processes – without anyone having to touch it again. This removes manual transmission, which in principle always harbors the risk that someone will make a typing error and then the information will no longer be correct. Therefore we are not only faster, but also gain production reliability.
Rockwell Automation: Onboard skilled workers faster
Rockwell Automation primarily plays the role of component manufacturer in the ecosystem, but has also increasingly acted as a system integrator and occasionally as a control cabinet builder for a number of years. Tim McCain is responsible for the Digital Partner Program at Rockwell Automation. He sees potential in digital collaboration to reduce the shortage of skilled workers: "One of the biggest challenges facing manufacturing companies worldwide is the workforce. Digital information can be processed in such a way that companies can train specialists more quickly. For example, a simulation environment originally intended for virtual commissioning can be used to train operators and test engineering changes before rolling them out to physical production systems. EPLAN Virtual Fair 2022 provided Tim McCain with further insight into Rockwell Automation's practices in the industrial automation ecosystem.
Schaeffler special machine construction: Cross-company know-how transfer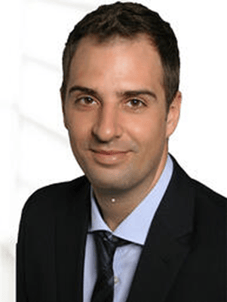 In the ecosystem, Schaeffler primarily assumes the role of machine builder or system integrator and works closely with control cabinet construction. For Philipp Münzel, Team Leader IT & Digitalisation, the advantages of digital collaboration are obvious: "The transfer of knowledge has become much easier. Thanks to digital tools, we can bring knowledge to the right place at the right time in the right format. Schaeffler employs around 1,400 people at 13 locations worldwide. Being able to bring together knowledge with collaboration tools like those from EPLAN is a great treasure. It helps us pick up speed."
Hanseatic Power Solutions: More efficient and faster in everyday project planning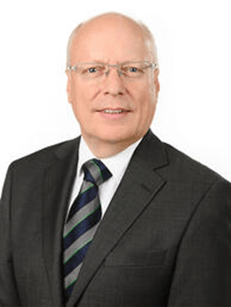 Hanseatic Power Solutions is a manufacturer of control systems for power generation and distribution. Bernd Mähnss, shareholder and managing director, sees clear advantages for day-to-day operations in digital collaboration: "First and foremost, it's always about efficiency and speed: How can we work more efficiently? How can we increase our throughput?
We would also like to work in a paperless workshop by digitising our system documentation. All employees would then work with the current project status and mixing revisions is impossible. This starts with the circuit diagram documents and goes through the parts lists and device descriptions to the certificates and protocols."
Karlsruhe Institute of Technology (KIT): Transparency beyond company boundaries
In addition to digital collaboration within the company's own structures and in exchange with end customers, the networked cooperation of various business partners offers potential for Industry 4.0. In practice, however, there are often still reservations: "Many companies shy away from disclosing information," says Sina Peukert, Team Leader Global Production Strategies at the Karlsruhe Institute of Technology (KIT). They fear that they will no longer be able to control shared knowledge. They worry that the use of their data by others will eventually render them obsolete as an organisation. "But precisely this transparency is essential for Industry 4.0: I can only adapt and make forecasts if I act transparently," explains Sina Peukert. Companies need to know what the current status is in their value network in order to draw conclusions and learn from them. This makes the network as a whole better. "Therefore, anything that brings an advantage to the individual parties in the value network should fuel the collaboration."
Partner networks drive digital transformation
Cross-industry partner networks can support cross-company collaboration. For example, EPLAN bundles the know-how of various industry partners via its partner network in order to develop joint solutions such as powerful interfaces and integrations. Rockwell Automation and Phoenix Contact are members of this partner network, along with many other companies.
As a strategic partner, they complete their portfolio with solutions from EPLAN. In addition, Phoenix Contact, Rittal and EPLAN together form Smart Engineering and Production. The cooperation for engineering, automation and system technology is committed to consistent digitisation in control and switchgear construction.
You can read all practical insights, interviews and background information in the new white paper free of charge.